STARTING OCTOBER 2022

AYURVEDIC YOGA
TEACHER TRAINING
500 HOUR CERTIFICATION
IN LONDON ONTARIO

STARTING OCTOBER IN LONDON, ON

ELEVATE YOUR PRACTICE
OF AYURVEDA, MANTRA,
YOGIC PSYCHOLOGY AND VEDIC PHILOSOPHY
AT THE CORE
500 HOUR CERTIFICATION

➤ Yoga Asana, Breathing Practices, Meditation, Ayurvedic and Subtle Anatomy.
➤ Support and mentorship to explore an area of speciality with a personal Passion Project.
➤ Learn or enhance your understanding of the Yoga of Business.
➤ Study with mature, compassionate and experienced instructors of Yoga lineage.

An invitation to all
YTT 200 Graduates
YOGA IS CALLING....
COMPLETED YTT 200 OR 250 hr CERTIFICATION IS A PREREQUISITE FOR THIS 500 hr CERTIFICATION

Reconnect with the knowledge you love!
Elevate your personal practice by going deeper with guidance.
Expand your community allies and support network.

Stretch and grow beyond current comfort zones to cultivate new capacities!



INCLUDES A COMPREHENSIVE ONLINE TEXTBOOK
click
PREVIEW
to take a look
EMBRACING
IMPERFECT ACTION

Shankari shares the Yogic opportunities with the courage to step outside of limiting comfort zones.

Study the Yoga of Business
SUCCEED IN THE BUSINESS OF YOGA

➤ Mentor with experienced and successful Yoga entrepreneurs and studio-owners.
➤ Deepen the Art of Expression through live, online, recorded and written explorations.
➤ Creatively spread the light of Yoga through articles, videos, blogs, and social media inspirations.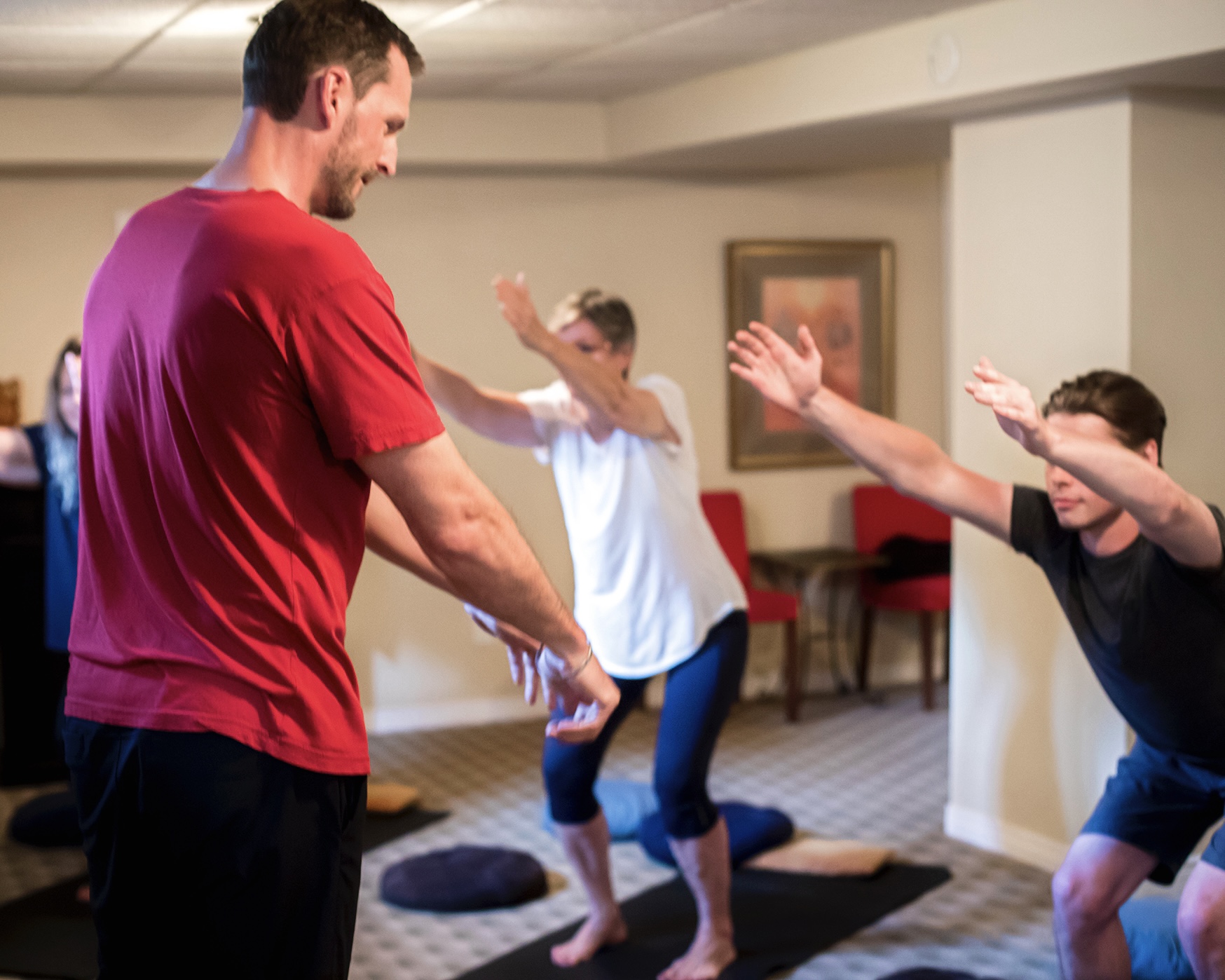 In Person Training

Opportunity to delve again and deeper with fresh inspiration and motivation.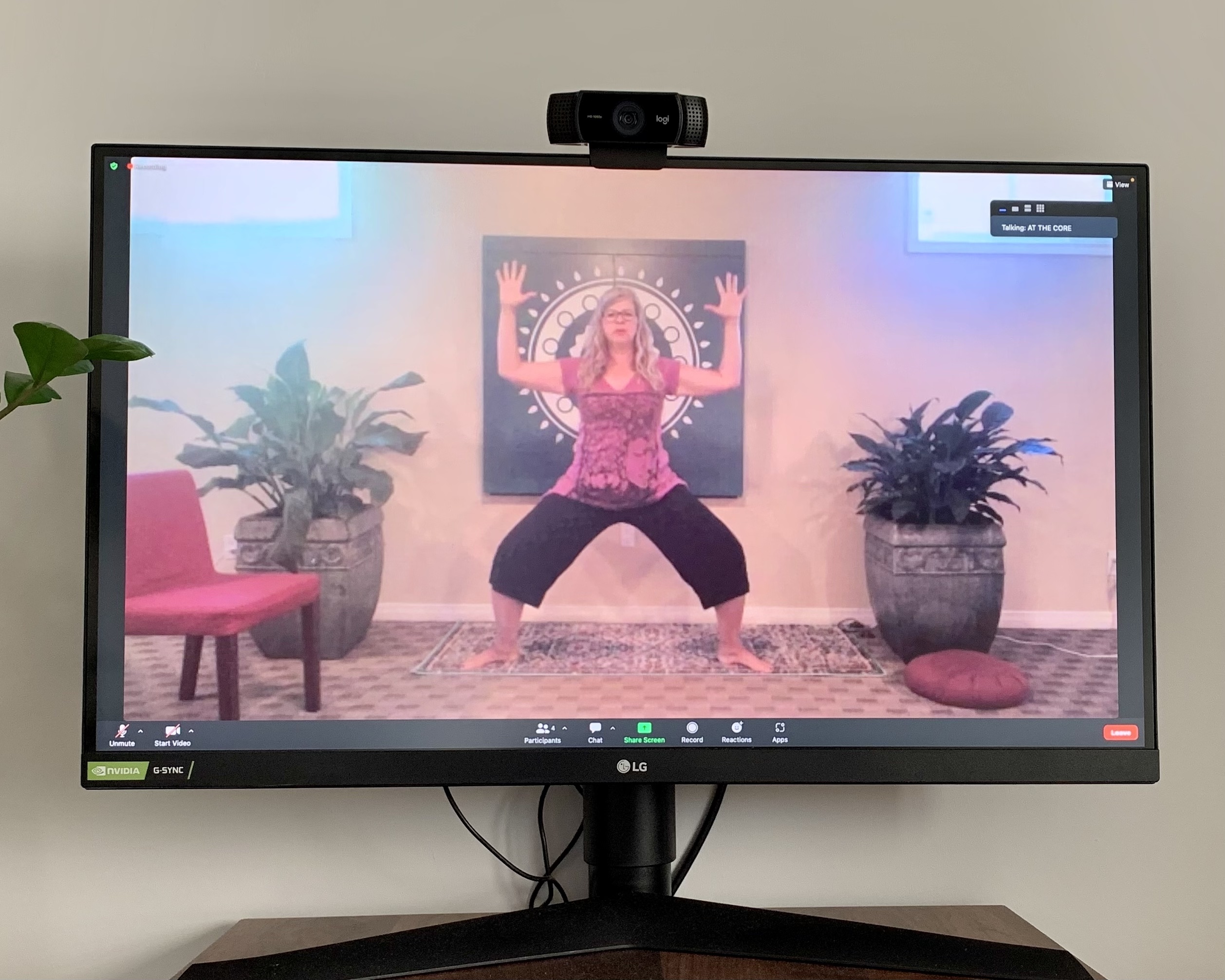 Live Online Classes
Convenient self-care with unlimited access to recordings. Repeat, rewind, and re-listen.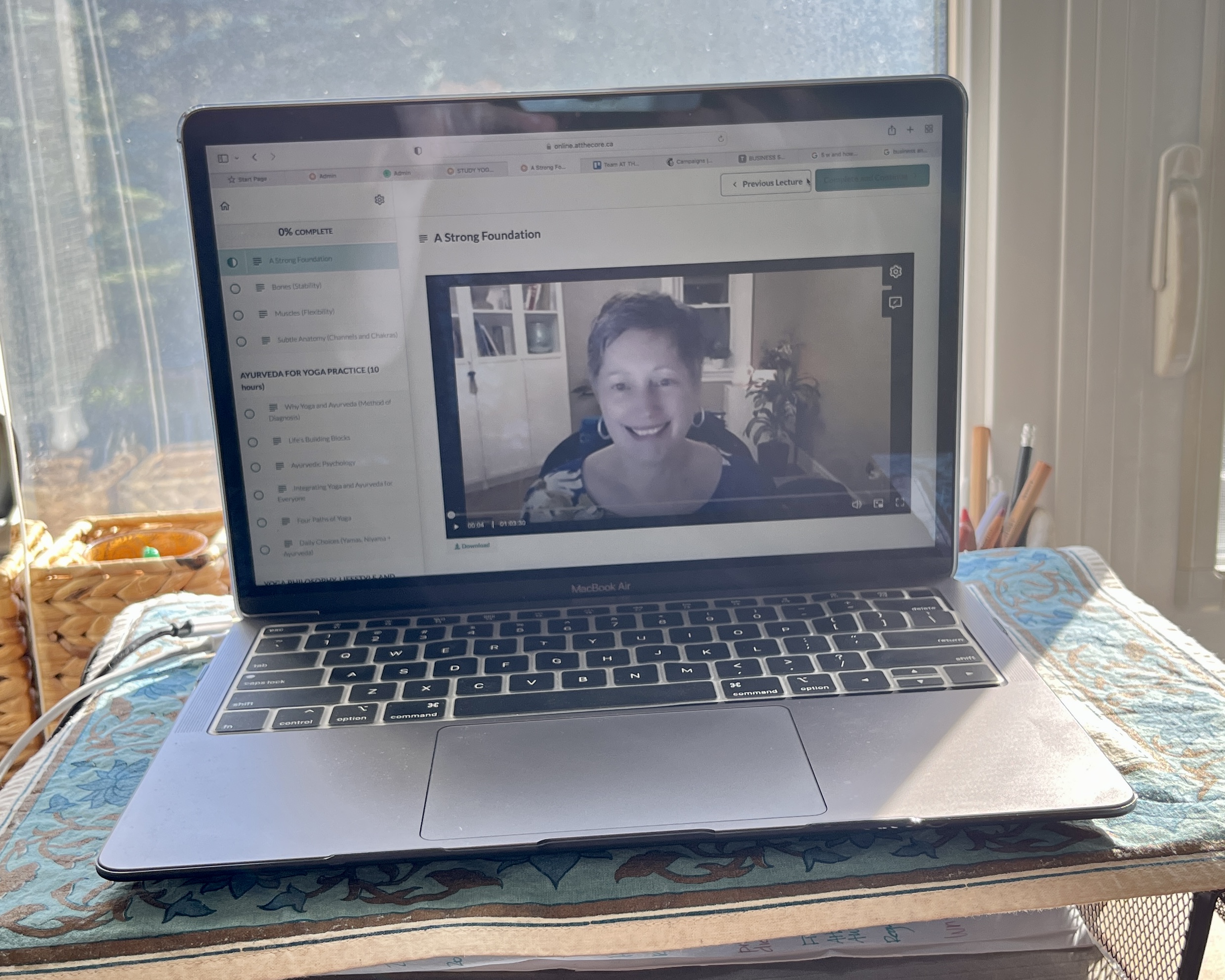 Self Paced Tutorials
Explore independently on your schedule with space and time for self-reflection.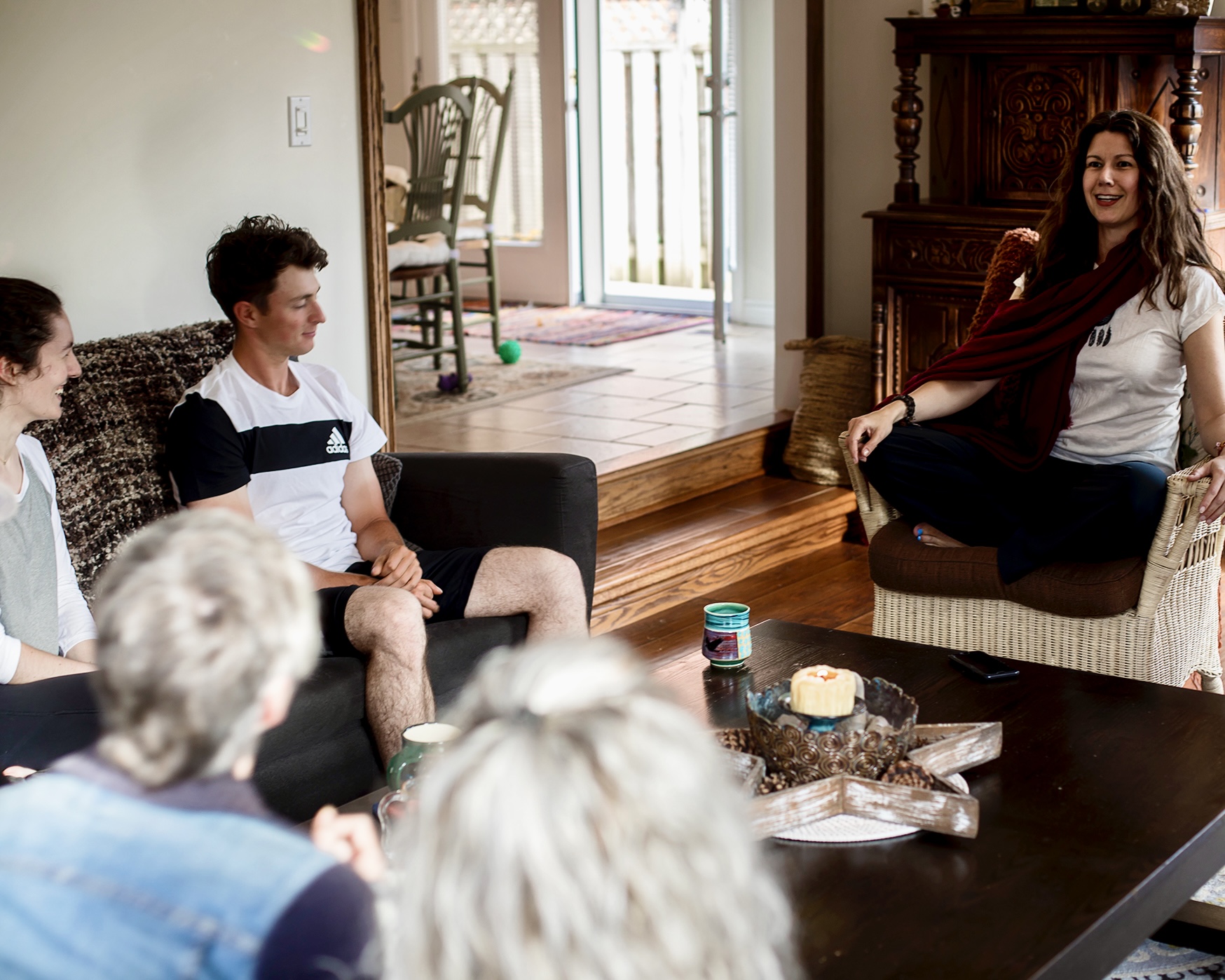 Experiential Weekends



Take time to integrate knowledge into action through community and practical explorations.

Deep Dive a Personal Passion
WITH SUPPORT & ACCOUNTABILITY

➤ Explore Dharma (Universal Nature) and Karma (Right Action) through an in-depth exploration of an area of personal passion.
➤ Pick a topic to deep dive through meditation, research, and consciously creative ways of sharing.
➤ Giving new expression to the wisdom of Yoga and Ayurveda expands your integrated and authentic understanding of the Teachings!
➤ Mentor support keeps you on track and opens new windows beyond personal tendency and behavioural habits.


"Individually, we are one drop. Together, we are an ocean."
– Ryunosuke Satoro


MEET THE TEAM

Join Yogesh and Shankari Van Acker, AT THE CORE Founders and Course Creators for a life changing experience of learning and growth.
Along with our team of mature, compassionate and experienced mentors we share a vast array of learning styles and teaching approaches.
Together, the team brings their unique gifts to support you on your journey.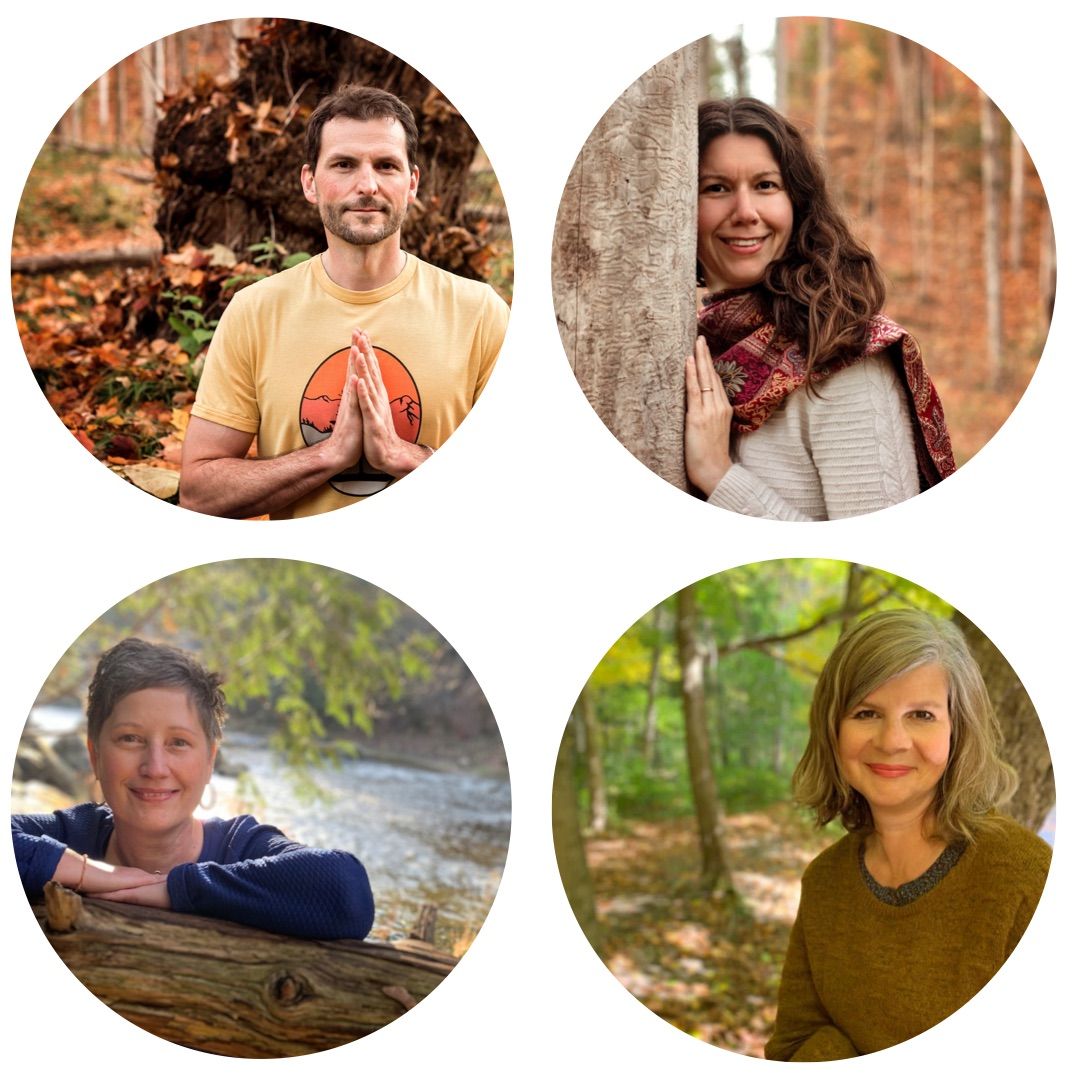 STUDY AYURVEDIC ANATOMY
Explore the subtle anatomy of energy and temperament to strengthen your confidence and competency to support any student.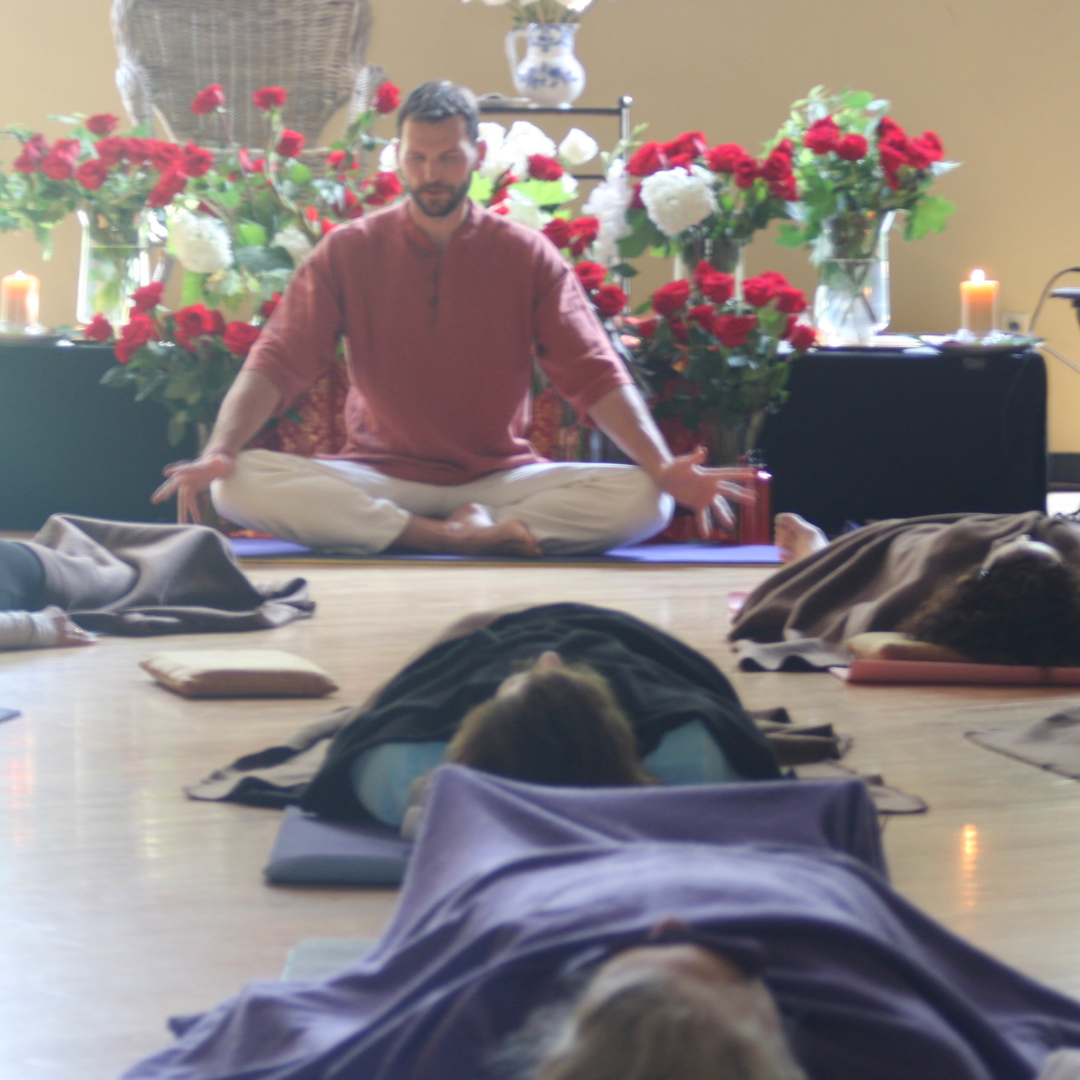 The Ideal Teacher
is a Dedicated Student
A SELF-REFLECTION JOURNEY
➤ Benefit from a year of individualized mentoring to move above and beyond habitual tendency.
➤ Self-care through YOGA PRACTICE PRINCIPLES classes. Online Wednesdays 7:00pm-8:30pm EST.
➤ Strengthen your MEDITATION PRACTICES to deepen your awareness of Yogic philosophy and higher states of consciousness.
➤ Along with integration breaks and self-study explorations. No classes in December, March and most of the Summer.

TEACH WHAT YOU LOVE TO LEARN

Shankari Shares Course Details

Learn about the 500 AYTT Passion Project, Mentoring Opportunities, our Compassionate Scheduling and additional FAQ.

FREQUENTLY ASKED QUESTIONS
➤ WHY THE AYURVEDIC FOCUS TO A YOGA TEACHER TRAINING?
Yoga Therapy rests on the principles of Ayurvedic diagnosis.
Ayurveda diagnosis is key to supporting an individualized experience for each of your unique students.
➤ I'M ALREADY A YOGA TEACHER. HOW CAN THIS COURSE BENEFIT ME?
As a Yoga teacher, you've already experienced how your teaching practice deepens and evolves on the foundation of your personal practice and teaching.
This program presents an opportunity to deepen and elevate the teachings while providing practical and experiential ways to integrate the knowledge.
As an Ayurvedic Yoga Teacher you will learn to understand different abilities, simple adjustments and how to recommend modifications that are easy, accessible and appropriate to the individual.

➤ ARE THERE PAYMENT PLANS AVAILABLE?
We believe everyone can live authentically with abundance and that finances need not be an obstacle in your journey.
We offer early bird discounts, monthly payment plans and partial scholarships.
Please contact us to discuss arrangements that work for you.
➤ WHY DO YOU HAVE SO MANY DELIVERY OPTIONS?
Through COVID our business successfully pivoted from in person class delivery to a variety of options.
As a result, we developed new skills and our students were able to stay connected and thrive.
HEAR FROM AN AT THE CORE GRADUATE ABOUT THE BENEFITS OF DIFFERENT LEARNING STYLES IN OUR COURSES ➤
We believe by sharing through a variety of formats, you learn as well through encouraging adaptability, and offering the experience of trying it for yourself. Sharing new confidence and skills to reach your community regardless of whatever else is going on in the world.
➤ I JUST WANT TO LEARN YOGA FOR MYSELF. WHAT IF I'M NOT INTERESTED IN BEING CERTIFIED?
Excellent! Our program is based on the foundation of a strong personal practice.
Learn more about our NON-CERTIFICATION AYURVEDIC YOGA COURSE ➤
➤ I THINK THIS IS A GREAT FIT FOR ME, BUT WHAT HAPPENS IF IT TURNS OUT THAT IT IS NOT?
If you are not satisfied within the first 30 days we will refund any amounts you have paid minus the $450 deposit (as an administrative fee).
➤ I STILL HAVE A QUESTION WHICH YOU HAVE NOT ADDRESSED…..
Check out our INFO SESSION VIDEO including more about the PASSION PROJECT and additional FAQ ➤
If you are interested in a personal, integrative and in-depth study of traditional Yoga and Ayurveda, we are most happy to chat with you to discuss any lingering questions or concerns you may have remaining….  
Check your inbox to confirm your subscription