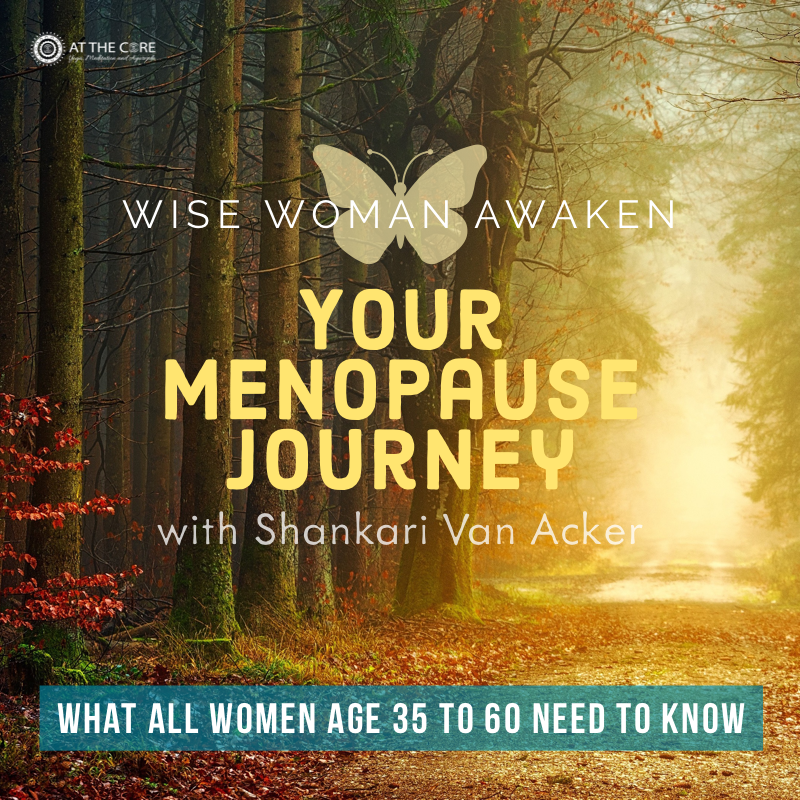 PREPARE · PROTECT · CELEBRATE
Shankari Van Acker ➤ shares an Ayurvedic exploration of the profound life transition of Menopause as an opportunity for healing, wisdom and grace to flow deeper within your life.
VITAL KNOWLEDGE FOR WOMEN AGE 35+
Ayurveda shares a preventative approach through simple lifestyle routines of diet, herbs and exercise to ensure Your Menopause Journey is not only symptom free, but opens you to the mystical realms of the Wise Women.
TRANSITION WITH AWARENESS, ENTHUSIASM AND WONDER
And take your place in the timeless tradition of the Wise Women of Nature; strong, stable, confident and capable to uplift herself, her family and community!
The transformative and healing experience gained through a conscious and meaningful Menopause Journey is your Wise Women initiation!


PREPARE YOURSELF
Whether pre, peri or post-menopausal, a deeper education of this momentous journey is essential to support thriving wellness for ourselves and the women around us!
INCLUDES
On demand VIDEO and AUDIO WORKSHOP with Shankari Van Acker
Printable colouring page explorations.
Ongoing updates and additional talks....
WARM WORDS
"Thanks Shankari, I really enjoyed the talk. There were a lot of things that really hit home... Especially at age 43, I can definitely resonate with some of the symptoms that have started to come up. I have been told to fear the menopause state by so many I work with... So it's nice to have this approach to embrace it... Thanks again for offering this talk to us all..."
·
"Thank you for the inspiring and thoughtful talk!"
TRANSITION WITH AWARENESS, EASE AND GRACE
Check your inbox to confirm your subscription