STUDY AYURVEDIC YOGA
WITH COMPASSIONATE TEACHERS

INTERESTED IN TEACHING AND SHARING YOGA
OCTOBER 2022 - OCTOBER 2023
CONFIDENTLY INTEGRATE YOGA INTO DAILY LIFE
Experience all the personal benefits of yoga teacher training without having to teach or write exams.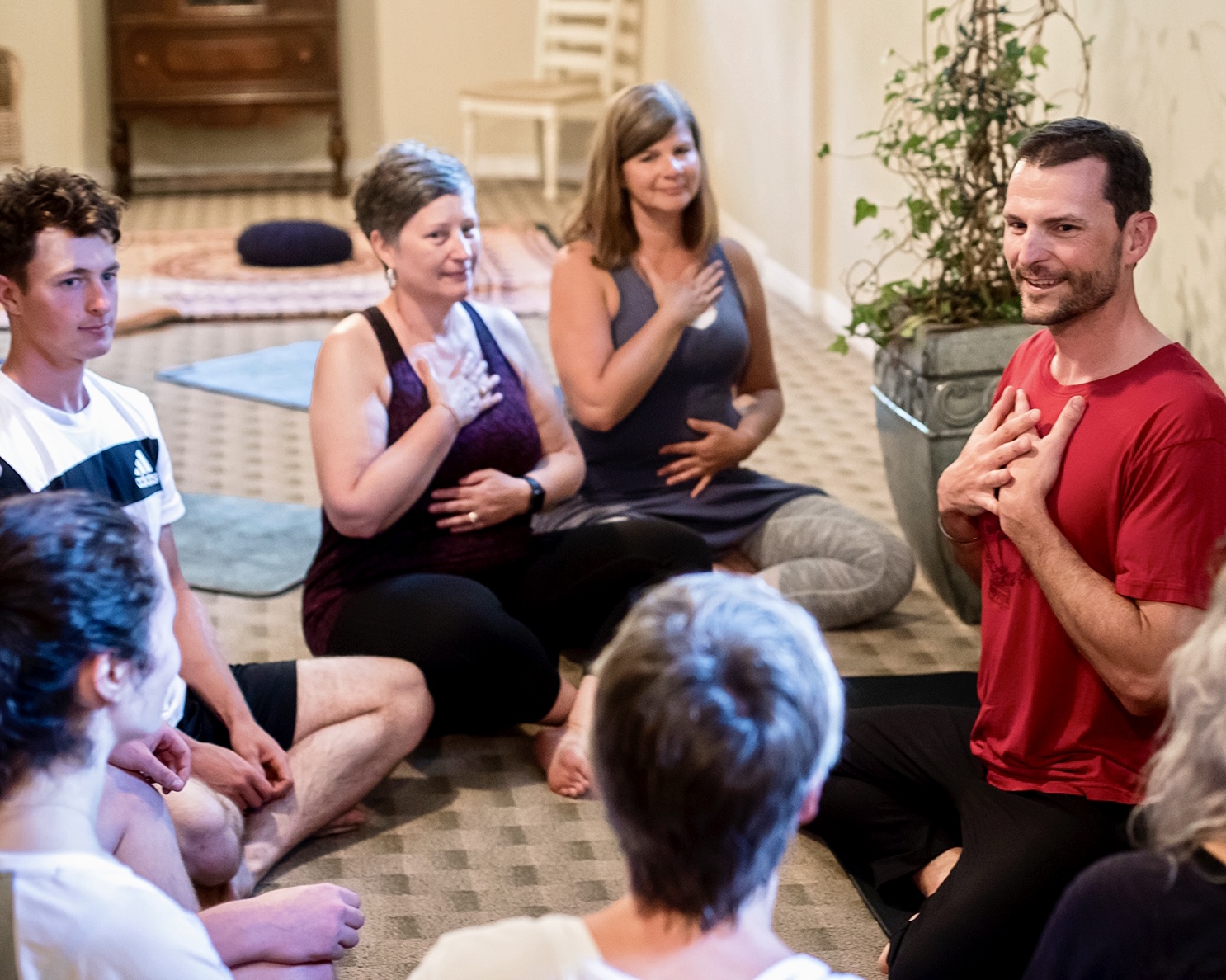 IN PERSON TRAINING
Learn the strategy of pose foundations.
Experience through practical exploration.
Work with mentors and build community allies.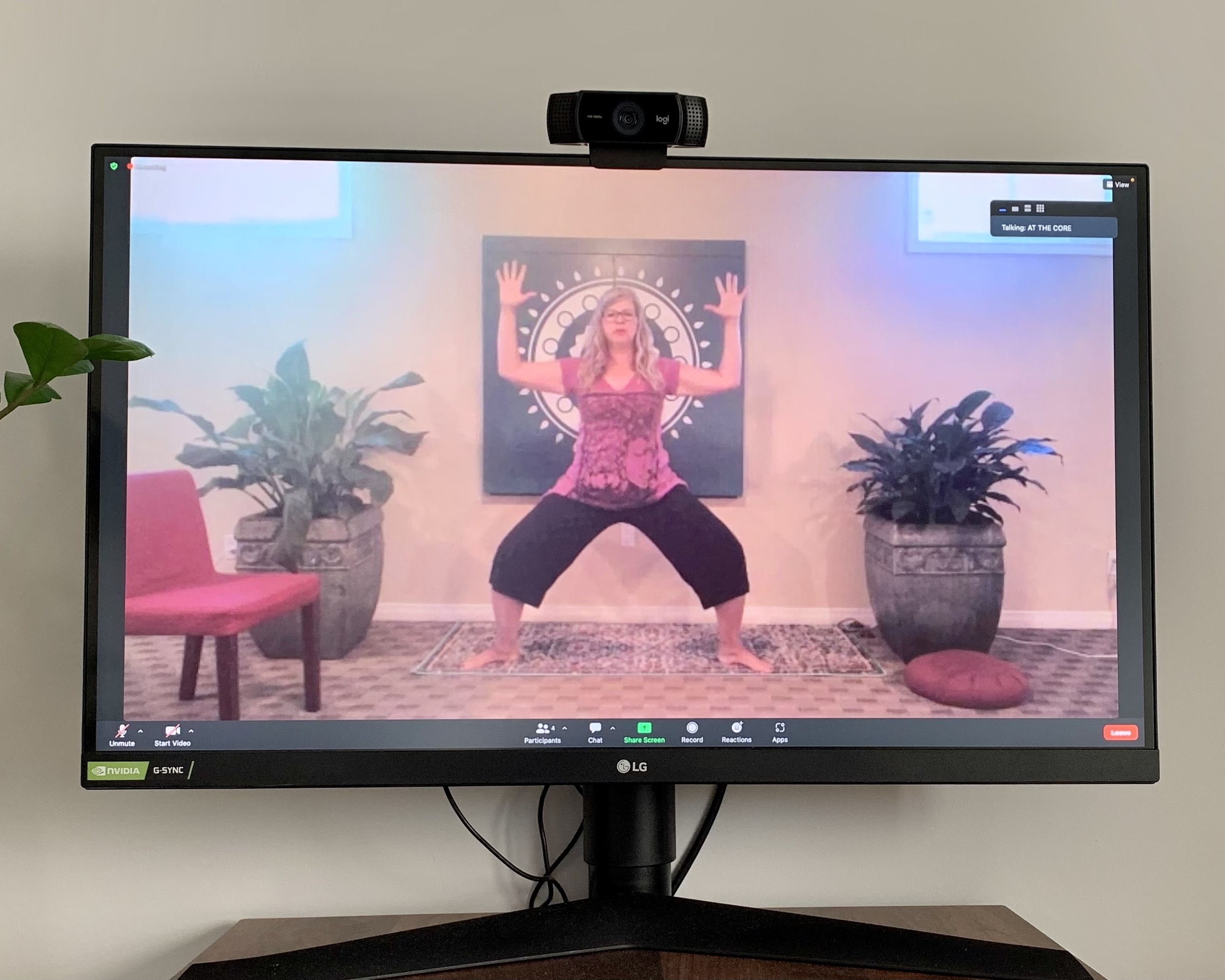 LIVE ONLINE CLASSES
Convenient and Time Saving!
Recorded so you can repeat, rewind and re-listen
Experience a variety of Yoga styles and teachings.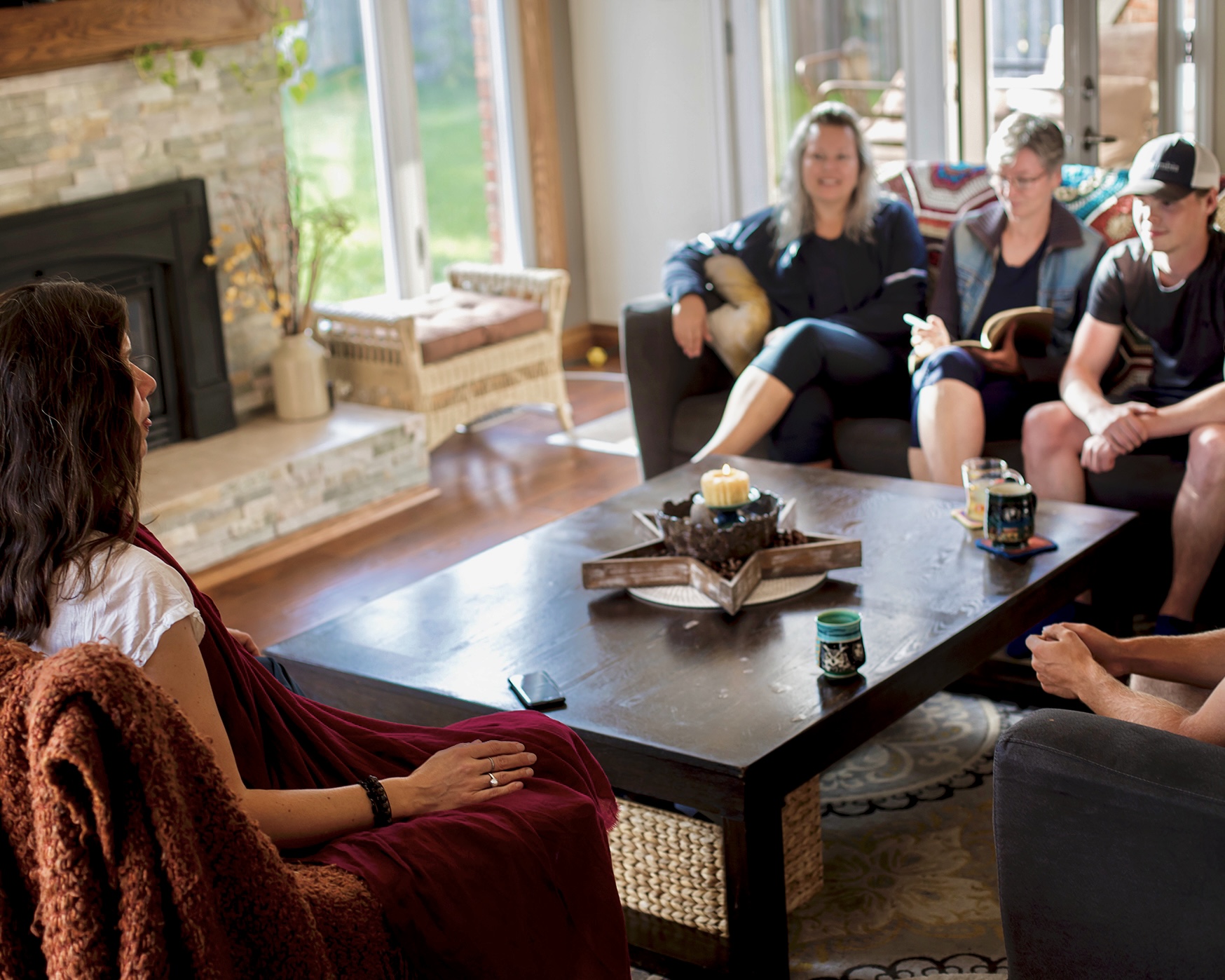 EXPERIENTIAL WEEKENDS
Story-telling the Vedas and studying lineage.
Experience authentic examples of Yogic living.
Workshops and in-depth practice.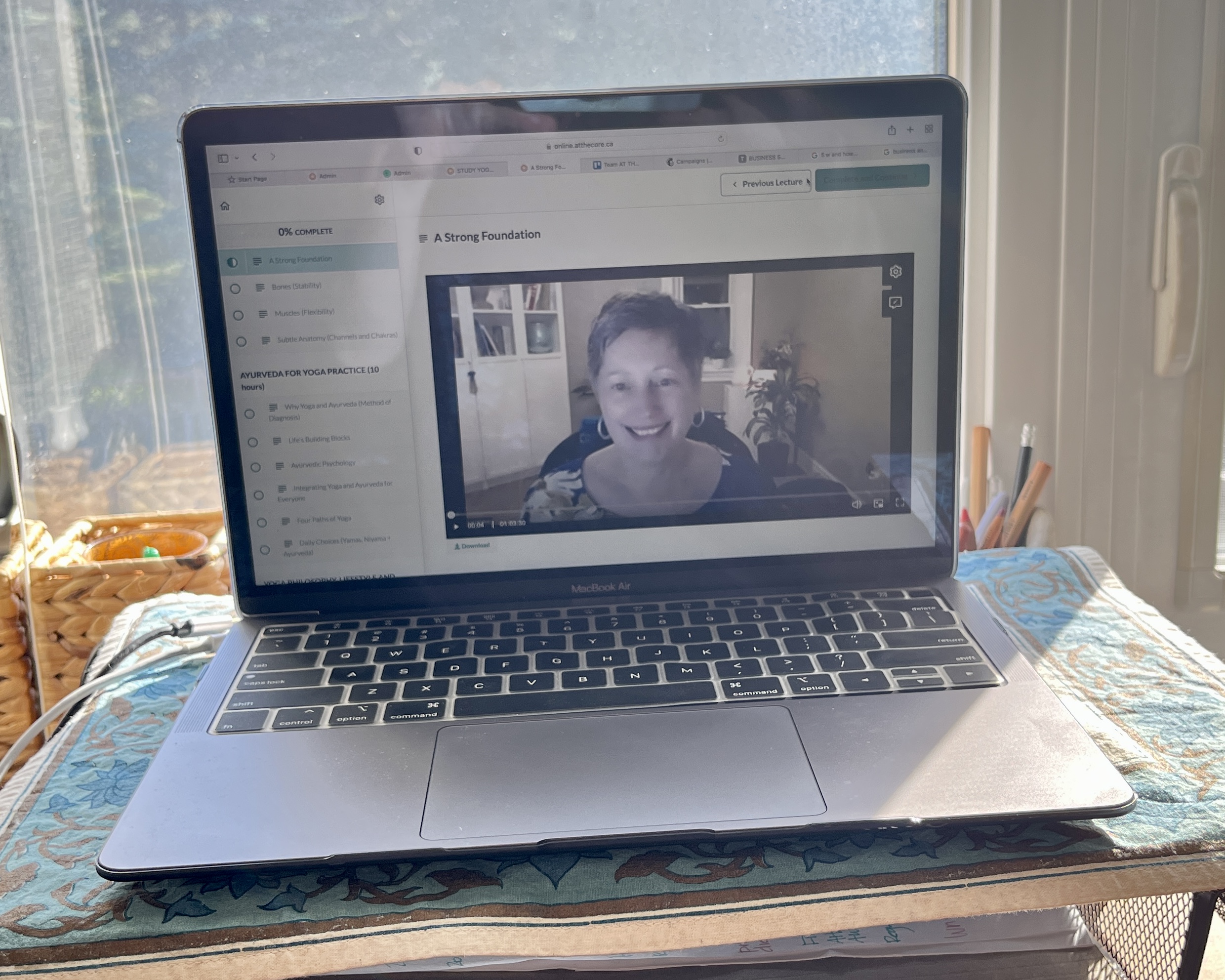 SELF STUDY TUTORIALS

Explore independently on your schedule.
Space and time for self-reflection.
Opportunity to delve deeper!

ADVENTURE OUTSIDE YOUR COMFORT ZONE

This fun, creative and immersive training includes explorations and integrative experiences to inspire and motivate your personal practice.

HEAR FROM A STUDENT

Laura shares her experience studying with AT THE CORE.

INCLUDES ACCESS TO OUR YOGA TEACHER LIBRARY
click
PREVIEW
to take a look
SELF PACED WITH
ACCOUNTABILITY
Right from the get go, this program will deepen and consolidate your living experience of Ayurvedic Yoga in a practical and authentic way.
"Individually, we are one drop. Together, we are an ocean."
– Ryunosuke Satoro


MEET THE TEAM

Join Shankari and Yogesh Van Acker, AT THE CORE Founders and Course Creators for a life changing experience of learning and growth.
Along with our team of mature, compassionate and experienced teachers we share a vast array of learning styles and teaching approaches.
Together, the team bring their unique gifts to support you in your journey.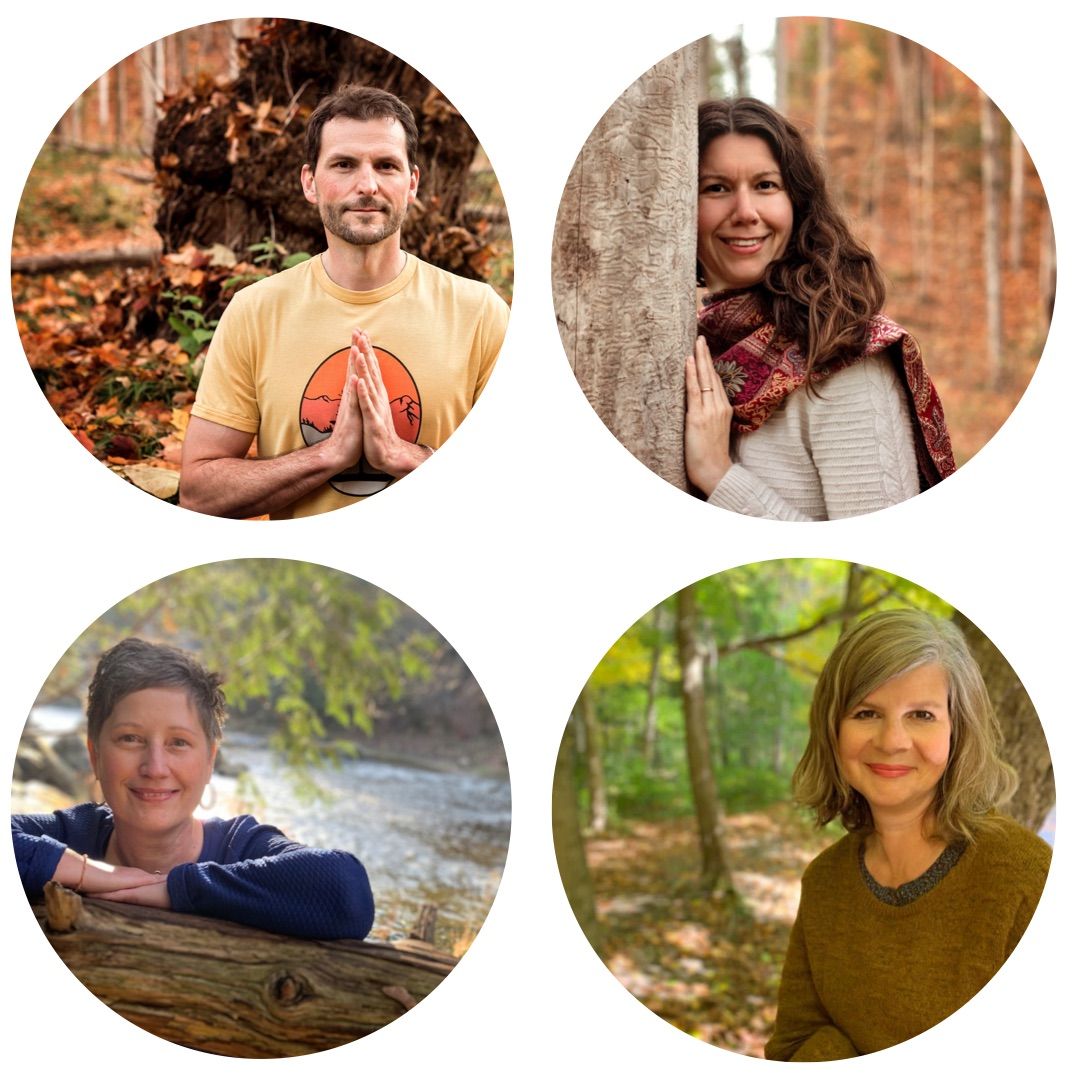 STUDY YOGIC AND
AYURVEDIC ANATOMY

Includes study of the subtle anatomy of energy and personal temperament to strengthen your confidence and deepen your own practice.
A CONSISTENT & MATURE APPROACH


A YEAR OF PERSONAL MENTORING
Benefit from compassionate accountability and supported Yoga experience.
YOGA PRACTICE PRINCIPLES
Supported self-care includes a weekly class of guided practice. Online Wednesdays 7:00pm-8:30pm EST.
PERSONALIZED MEDITATION
Learn Meditation Practices to deepen your awareness of Yogic philosophy and higher states of consciousness.
INTEGRATION BREAKS
Take time to digest your learning, integrate your practices and deepen self-study.
➤ No classes in December, March and most of the Summer.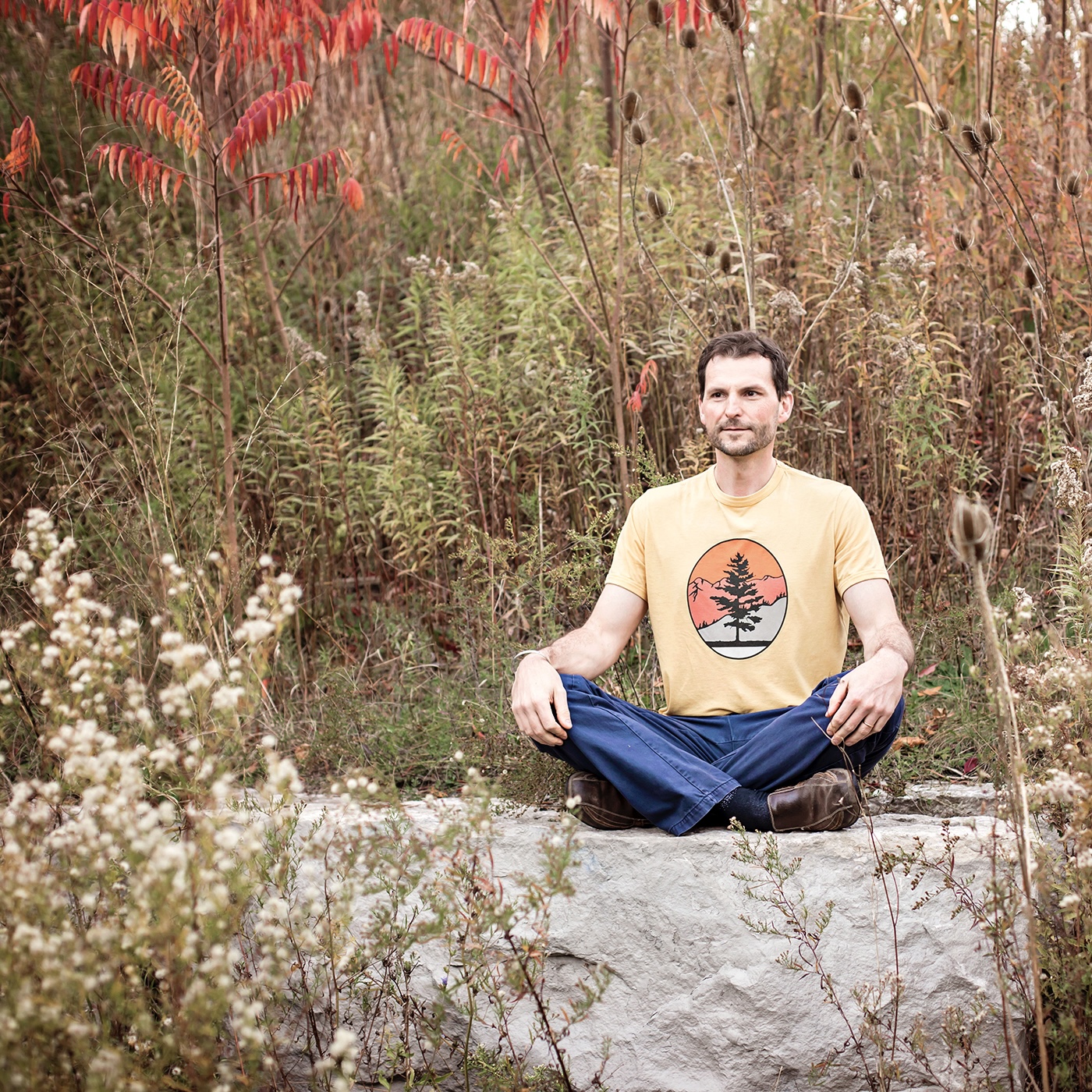 YOUR PERSONAL JOURNEY
IS DEEPENED THROUGH
LEARNING WITH OTHERS

Collaboration, Community, Teachers and Mentors.
Hear From Shankari

Learn more about compassionate scheduling, our teaching locations, take an online tour of our comprehensive textbook and Shankari answers additional FAQ.

FREQUENTLY ASKED QUESTIONS
➤ CAN YOU REALLY LEARN YOGA THROUGH ONLINE STUDY WITH AT THE CORE?
Absolutely!
Hear from an AT THE CORE COURSE GRADUATE on the benefits of Online Study ➤
The COVID era has proven that online experience has certain benefits such as saving time and convenience (not having to drive in a snow storm), along with the ability to re-view recorded lessons.
We know each of us learns differently and we all benefit from exploring the course content from various angles.
The experience of in-person, live online, self paced tutorials and personal practice offers an integrative approach and builds a deeper community experience.
➤ I'M NOT FLEXIBLE, HOW CAN I PRACTICE YOGA?
Yoga is for everyone!
It is more than the physical postures you might see in a magazine or video. Yoga is less something you 'do', and more the state you operate from.
You will experience through your own personal practice that Yoga is accessible to all regardless of skill, age, health, or ability.
With an Ayurvedic understanding of different qualities and abilities, simple adjustments and modifications become easy and accessible.
➤ HOW IS THE NON-CERTIFICATE PROGRAM DIFFERENT FROM THE YOGA TEACHER TRAINING CERTIFICATION COURSE?
What's the same.
class schedule
personal practice
learning and growth opportunities
What's different.
homework accountability
practice teaching
exam
price ($500 exam fee)
➤ WHAT IF I CHANGE MY MIND AND WANT TO PURSUE THE CERTIFICATION TO TEACH YOGA?
A meaningful Yoga Teacher begins with their own strong personal practice and so our certified and non-certified options rest on this foundation.
You are welcome to shift to the certification program by completing the course requirements (homework, practice teachings, exam) along with the $500 exam fee.
Explore more about our Ayurvedic Yoga Teacher Training Certification Program ➤
Or simply contact us ➤ to discuss options.

➤ WHY THE AYURVEDIC FOCUS TO A YOGA TRAINING?
Yoga Therapy rests on the principles of Ayurvedic diagnosis.
Ayurveda diagnosis is key to a meaningful understanding of the obstacles to a strong, consistent yoga practice and supporting the unique opportunities of your personal journey.


➤ ARE THERE PAYMENT PLANS AVAILABLE?
We believe everyone can live authentically with abundance and that finances need not be an obstacle in your journey.
We offer early bird discounts, monthly payment plans and partial scholarships.
Please contact us to discuss arrangements that work for you.
➤ I STILL HAVE A QUESTION WHICH YOU HAVE NOT ADDRESSED…..
Check out our INFO SESSION VIDEO WITH SHANKARI including additional FAQ ➤
If you are interested in a personal, integrative and meaningful study of Yoga and Ayurveda, we are most happy to chat with you to discuss any lingering questions or concerns you may have remaining….  
Check your inbox to confirm your subscription